Our Services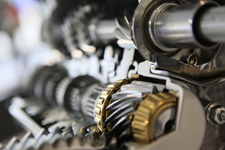 Bridge City Transmission's wide range of services includes all of those listed below.
Servicing & Rebuilding
If your transmission is slipping gears, has "dropped", or you're experiencing other transmission problems, our team can service and rebuild any automatic transmission, regardless of year, make, and model. Whether it requires replacing a small part or taking it apart to replace every major component, our Saskatoon mechanics will restore your transmission and extend the life of your vehicle.
Transmission Flushes
Over time, your transmission can become coated in dust and dirt or clogged with debris. The fluid can also become thick and sluggish. Bridge City Transmission will flush out your transmission to clear away and obstacles that are hindering your transmission's function, preventing more costly repairs and damage to other parts of your vehicle. This service is done by appointment call to schedule one.
Exchange Transmissions
Full line of rebuilt automatic transmissions available.
Free Towing
If your vehicle breaks down in Saskatoon, we offer free towing for major repairs. We'll bring your vehicle safely to our garage and follow up with the details of the repair you need the same or next day. We can provide flatbed or chain towing.
In-Store Financing
Bridge City Transmission understands that unexpected and expensive repairs can arise at any time, but that shouldn't hold you back from repairing your vehicle. We offer in-store financing to make the cost of your repair manageable, allowing you to get back on the road as soon as possible.
Automatics With Upgrades
Our expert transmission specialists in Saskatoon can upgrade your automatic transmissions. Get the power and torque you've always wanted from a reliable, professional company.
No Charge Road Test
We'll make sure your car is performing properly and safely with a free road test after the completion of any maintenance service or repair.
Rebuilt Transfer Cases
Our Saskatoon transmission company has access to rebuilt transfer cases to improve or restore the performance in many trucks.
Heavy Duty Converters
Our heavy duty torque converters offer increased clutch capacity and is ideal for towing and other commercial applications.
One year 20,000 KM Warranty
At Bridge City Transmission, we understand that even the best repairs and highest quality parts sometimes fail long before they should. We support our customers by offering them a One year 20,000 KM Warranty. If you experience problems contact our office and you will be directed to an ATRA shop close to where you are if out of town.
Courtesy Vehicle
You shouldn't have to miss work or waste time not getting things done while your car's in the shop. We have courtesy vehicles available for use until your repair is complete. We can also give you a ride to work so you won't miss a minute while we fix your car.
Front & Rear Drive Repairs
Driveline system repairs can happen in any car, truck, or SUV, but they don't have to result in buying a new car. Repairs provided on front wheel and rear wheel drive vehicles.
CV Joints & Boots
Finally, Bridge City Transmission fixes CV joints and boots, the parts that turn your wheels and control acceleration and slowing down of your ties. This includes removing dirt and residue, restoring proper lubrication, or replacing these parts altogether as needed.